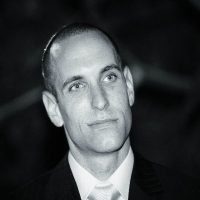 Hagai Barel
Date: March 14, 2018
Time: 10.00 – 17.30
Language: English
About the workshop
Kubernetes – From the Ground Up
Kubernetes is becoming the de facto standard for container orchestration and management tool. In this workshop, we'll learn the theory and practical skills required to get you up and running as fast as possible.
We'll start the workshop from a the basics, understanding the challenges and different approaches to solve them. From there, we'll start moving up and understand the core concepts and building blocks of kubernetes. Once we have that covered, we'll move on the real world examples and use-cases, and see how these can be solved using kubernetes.
Trainer
Hagai Barel is the DevOps team lead in Nuvo Group and an AWS certified solutions architect. I take that passion to the cloud, specializing in containerized and distributed applications.