March 24-26

Online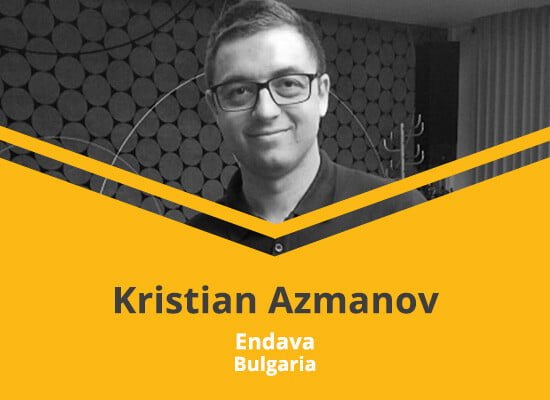 Kristian Azmanov is currently working as a software engineer at Endava. On a regular basis, he participates as a mentor in their internship programs, he gives lectures related to new and trending technologies and also participates in their "best innovative internal project" competitions performed throughout the whole company, worldwide.
He's also worked as an university assistant in Sofia University for year and a half.
Last but not least, outside of Endava, he is the person standing behind the PeepNee project where they develop smart mailboxes and mail delivery solutions.
Google Cloud Build for Google Cloud Functions
The idea of the session is to demonstrate how easily we can set up a multi-environment, server-less architecture which is integrated into a CI/CD pipeline using only the Google Infrastructure (Google Cloud Functions and Google Cloud Build).