May 30 - June 3

Workshops


Online


May 24 - 26

Conference


Online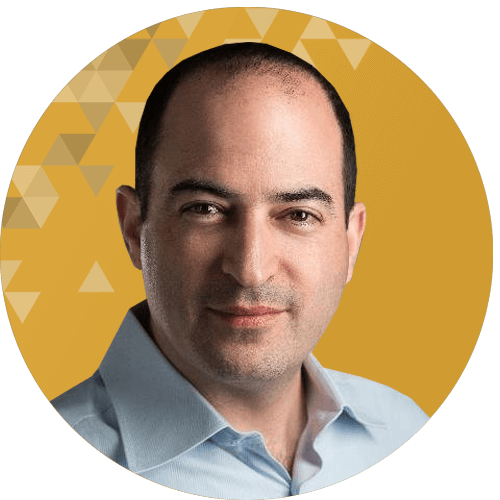 Positon: 
CTO
Company: LinearB
Country: Israel
Yishai Beeri likes to solve problems, and that's why he was so fascinated with programming when first encountered Logo back in the 80s, where the possibilities seemed endless.
He has made it a focus of his career to solving complex programming problems, both as a consultant and entrepreneur. In 2014 he joined the CTO office of a fast-moving cloud security startup, which later was acquired by a networking giant. At this startup, he also met Ori Keren and Dan Lines, now co-founders of LinearB. He joined them shortly after the company was established, in order to get back to what he loves most about engineering, solving big challenges, and this time he is focusing on the world of dev team metrics and software delivery management.
17 Metrics to Accelerate Delivery without Damaging Culture
It's a common sentiment that engineering organizations focused on developer velocity and accelerated delivery, are in direct conflict with good culture and developer well-being. At the same time, many engineering managers are continuously trying to quantify their velocity and agility through age-old, toxic techniques such as stack ranking (an employee ranking method that categorizes employees into levels of performance), as their "data-driven method". But what if this is a data-driven trap? Stack ranking a culture killer, often only serving to alienate your best devs. It's also highly limited as it's essentially measuring the wrong thing. Unfortunately, many great dev leads, fall into this trap. And Yishai would like to propose an alternative.
What if IT is possible to run a highly data-driven organization without the common stack ranking pitfall, without leveraging individual performance statistics (that honestly just aren't representative of the complexity of managing real human beings), and without killing your culture.
In this talk, Yishai will share 17 team-based metrics you can use to accelerate delivery, remove process friction, and maintain positive team culture. He will talk about how these methods enabled him to understand the metrics that work best for his team's goals, and how to translate engineering work to their executive team. Finally, he will describe how they were able to cut the cycle time down by 38% by embedding data into their day-to-day practices.