March 24-26

Online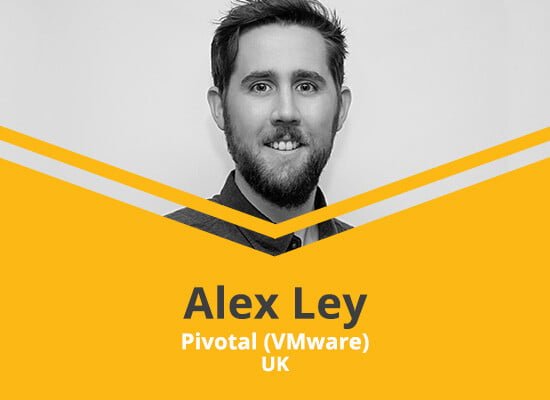 At Pivotal, Alex partners with F100 customers and startups on product development & application modernisation initiatives as a leader within Pivotal Labs. He has a deep experience of leveraging of cloud-native microservice architectures, Agile, Lean and UCD to drive customer and business outcomes.
Alex regularly speaks at international conferences such as Kubecon, Devoxx, SpringOne, VMworld muCon and Cloud Foundry Summit on modern development techniques, cloud-native technologies and agile working practices.
Containerization and Beyond: Application Modernization at Scale
Does your organization have hundreds or thousands of existing applications? Need to decide which to maintain and which to modernize? Is your current strategy "everything goes into a container"?
Come join this session to learn processes and practices that helped organizations adopt cloud native development practices to go beyond "just containerization". You will learn the best practices around app modernization, and leave with a practical guide to approach the app transformation project in your own organization.