March 24-26

Vilnius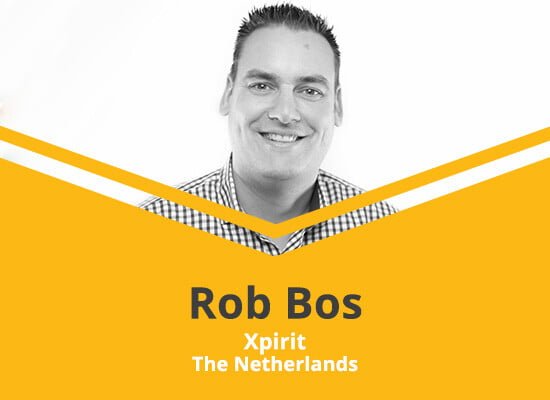 Rob has a strong focus on ALM and DevOps, automating manual tasks and helping teams deliver value to the end-user faster, using Continuous Integration / Continuous Delivery and other DevOps techniques. This is applied on anything Rob comes across, whether it's an application, infrastructure, serverless or Data Science environments. Additionally, Rob focusses on the management of production environments, including dashboarding, usage statistics for product owners and stakeholders, but also as part of the feedback loop to the developers.
Building an End-to-End CI/CD Pipeline in Azure DevOps
Venue
Crowne Plaza Vilnius –
M. K. Čiurlionio str. 84, Vilnius, Lithuania
Learn how to setup a CI/CD pipeline in Azure DevOps, where we will push a simple webapplication into an Azure App Service. You'll get hands-on experience because you will get to do all steps yourself! Team up with another attendee and create your first pipeline.
From there we will handle setting up a web application in Azure, connecting to that environment and pushing new releases when there are code changes available. You can also learn how to use the end-to-end traceability from Azure DevOps to keep an eye on the progress of your changes into the developement progress.
We'll touch on a lot of DevOps principles and practices and you learn how to adopt them in your CI/CD pipeline.
Part 1: Azure and Azure DevOps introduction
Azure Hosting for our target application
Azure DevOps offering:

Azure Boards
Azure Repos
Azure Pipelines
Part 2: Build definitions
Elements of a build definition
Azure DevOps Agents
Hands-on exercises: create and run your own build definition
Part 3: Release definitions
Stages in a release definition
Hands-on exercises: create and run your own release
Create a pipeline with a build and a release
Part 4: Advanced pipelines
Extra verification during pull-requests
Powerful extensions to use
Hands-on exercises
The main goal of this workshop is to give the participants hands-on experience with the CI/CD concepts in Azure DevOps: what options are available to help you implementing some of the DevOps principles like for example: automation, four-eyes principle, deploy fast and often and with confidence.
The target audience of this workshop includes those interested in DevOps tooling that can help them getting their code changes to production faster. We will be using Azure DevOps as an example how this can be achieved. No previous knowledge of Azure DevOps is needed, Some affinity with development in C# using Git will be very helpful, but is not required. This workshop has previously been given to business analysts and product owners as well as developers.
Installations:
All exercises can be done in a (modern!) browser

If you want to use your laptop as a workstation, then the following tools are recommended (note: a browser can be sufficient!):

A lab account will be provided for usage during the workshop
– Technical knowledge:
            – Affinity with (web)development will help, but is absolutely not required.
Never miss our news!
We love email, and you should too. Your inbox is where you'll find all the latest announcements and deals.
BONUS: Subscribe & get previous conference video archive!