March 24-26

Vilnius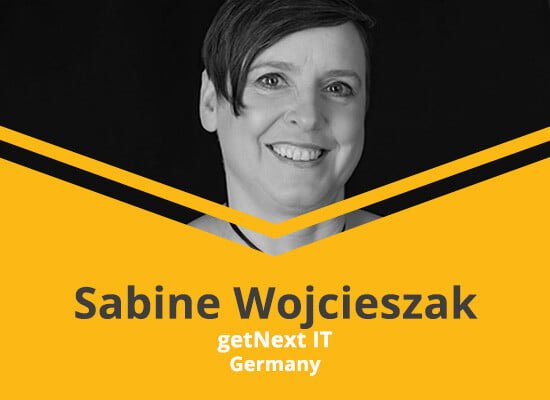 Sabine is passionate about human interaction, team culture, leadership and communication. For her it is somehow natural to work and think in an agile and cross-disciplinary way. That´s why she is assertor of the DevOps methodology. As the Enthusiastic Agile & DevOps Enabler at getNext IT she is an expert in supporting companies and teams – especially in tech industry – to evolve their soft and social skills in order to foster collaboration for more quality and success. For her motivated people are a necessity for companies to stay competitive! You will find a lot of her work as an author all over the web and in printings. She has spoken at a lot of international tech conference about those "soft" topics. Sabine is also one of the organisers of the DevOpsDays Kiel 2016 and 2018 and the co-organiser of the meetups Lean/Agile and Software Craftsmanship in Kiel. As community manager she helps the open source research project "titan – the Industrial DevOps Platform for agile process integration and automation" to grow. Sabine is lecturer at the University of Applied Sciences Kiel for Master students in the fields of DevOps, Working in Open Source and Agile Project Management.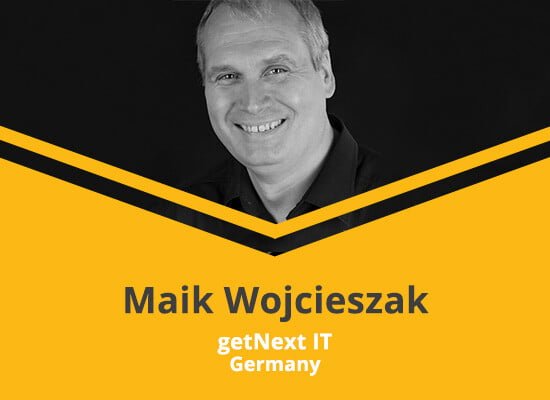 Maik is co-founder of wobe-systems GmbH and founder of getNext IT. Developing software for  industrial system integration dynamic requirements were accepted as an unchangeable fact long  before Agile became popular.

He enjoys to share his experience from 3 decades in the software business on conferences and as a lecturer for DevOps values, principles and methods and other software related topics.

Maik leads a research project about the application of DevOps to Digital Transformation in cooperation with the University of Kiel. The network of companies sharing their experiences and problems is constantly growing.
Create Your Flow – Get Started With Kanban!
Venue
Crowne Plaza Vilnius –
M. K. Čiurlionio str. 84, Vilnius, Lithuania
When people work together it is important to know what others are working on. If this is not the case, it is very likely that different people are working on the same thing without knowing. This is waste. With Kanban you can not only visualize the work of the team. But you can also get deep insights how your processes are and where you can optimize them. Finding the bottlenecks and eliminating them is one important outcome of Kanban. Also with the Work in Progress Limits you have the chance to manage the workload to keep the team happy and productive.
The really nice thing about Kanban is, that you can make it fit to nearly every environment and process. And this is exactly also the negative thing for a lot of teams – to make it fit to your needs you need to create your own solution. Therefore you need to understand the principles of Kanban and what it is for. In this workshop you will learn about the benefits of Kanban as well as it principles. You will learn how to get started with Kanban in a playful way. You will see how Kanban can make the team, product owners, managers and customers satisfied because of more valide statements about work to be done and work in progress. And on the way to create your flow Kanban will also help you to deliver better quality.
Part 1: Introduction to Kanban:
Where Kanban comes from
Basic principles and rules
Waste in our daily work and the impact of waste on quality
Multitasking vs Work in Progress limits
Part 2: Experience Kanban
Hands-on game with several rounds to experience the principles, rules and concept of Kanban
The feedback loop and its impact on quality
Important meetings in Kanban
Measurement in Kanban
Part 3: Wrap up of the exercise
Learnings
Bring the game to daily job
"How to" in daily work
How to optimize work and processes with Kanban
Kanban in Project context
Kanban in organizational context – Flight levels
The main goal of this workshop is to introduce people to the concepts of Kanban and what problems they might address with it. They will be able to start their own Kanban Board and have a good understanding of the idea of Work in Progress limits. They can identify if Kanban is worth to spend more time on to improve their daily work.
The target audience includes those interested in learning more about how to organize work within a team or a project. This can be a team lead, manager or team member. As this is an introductory workshop, no pre-knowledge is required.
No technical requirements.
Never miss our news!
We love email, and you should too. Your inbox is where you'll find all the latest announcements and deals.
BONUS: Subscribe & get previous conference video archive!