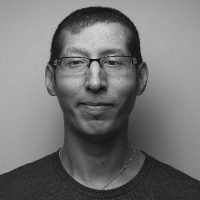 Rachid Zarouali
Date: March 14, 2018
Time: 10.00 – 17.30
Language: English
About the workshop
Docker Security Workshop
Abstract
Docker is secure by default, but what about your containers? What about your Docker production platforms? Are they secure too? This workshop will help you learning how to secure your Docker images and you Docker infrastructure. We will learn with hands-on labs how to use Docker security features and best practices to protect your containerized services. We will also learn how to push, sign and verify images with Docker Content Trust and verify potential vulnerabilities in your Docker images using security-scanning tools. All will be used to build a secure supply chain workflow using CI/CD and deployment tool, from a Docker registry to a production platform.
Agenda
– Overview of Docker Security
– Isolation: Kernel Namespaces and Control Groups
– Container Policy
– Image Construction and Scanning
– Docker Content Trust
– Capabilities
– Seccomp
– Linux Security Modules (apparmor, selinux)
– secure supply chain
Objective
Attendees will be able to:
– Understand the security features of the Docker platform
– Discuss issues to consider when implementing Docker Security
– Deploy with add-on Docker security features and tools
– Apply current best practices to secure your Docker content
– Implement secure user management and access
– Build, Deploy and manage a secure supply chain
Target audience:
Developers, operators, system administrators, network admin istrators, and IT security professionals with a strong understanding of Docker technologies desiring a deep understanding of securing Docker environments at scale in an enterprise environment.
Level 2 – Intermediate material. Assumes knowledge and provides specific details about the topic.
Course prerequisites:
– A laptop
– Ability to use cli commands (Docker cli, ssh, …..)
– Docker Fundamentals Course or Equivalent
– Some experience with Linux
Trainer:
Rachid is a former virtualization consultant and Instructor. After a successful experience building and training the ops team of the French registry (AFNIC), he is now C.I.O. of a worldwide known CRM and E-COMMERCE agency. Dedicated to offer the most efficient production tools and infrastructure platforms, he works with his team on bringing latest technology at a production level. Involved in OSS communities from monitoring to container solutions, teaching at a software engineering school, Docker Community Leader in Lyon, he speaks at various conferences.