May 30 - June 3

Workshops


Online


May 24 - 26

Conference


Online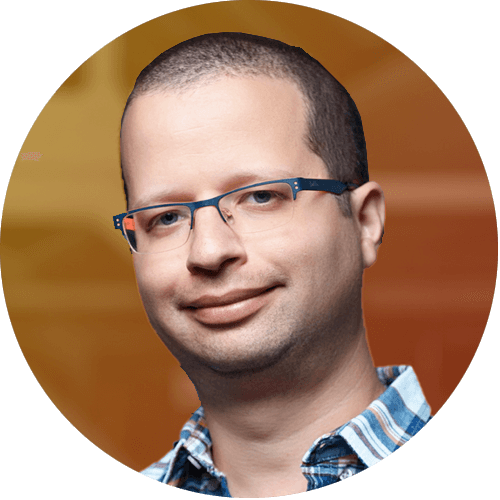 Positon: 
CTO
Company: CodeValue
Country: Israel
Eran Stiller is a software architect, consultant, instructor, and technology addict. With many years of experience in software development and architecture and a track record of public speaking and community contribution, Eran is recognized as a Microsoft Most Valuable Professional (MVP) on Microsoft Azure since 2016 and as Microsoft Regional Director (MRD) since 2018.
A Co-Founder at CodeValue Ltd., Eran practices software architecture at various clients on an almost daily basis, reviewing many designs in many professional fields. As CodeValue's Chief Technology Officer, Eran is in charge of learning and promoting the usage of various technology platforms throughout CodeValue's projects and customer solutions.
Eran instructs various software courses and workshops and is a frequent public speaker at various local & international events, meetups, and user groups on topics he finds especially interesting. Furthermore, Eran is the founder of Azure Israel – the largest Azure related Meetup in Israel.
Infrastructure as Real Code
We know how to write our application using code. We do it all the time. We design it, we build it, we test it, and if all goes well, we deploy it. But on what infrastructure do we deploy it? How do we create and manage the infrastructure that runs our code?
Most of us have probably heard the term Infrastructure-as-Code (IaC), which coins the practice of coding the infrastructure configuration in some form and managing it in source control. But when it comes to writing IaC, we typically encounter all kinds of descriptive languages such as JSON or YML that define their semantics. We need to learn a new language, get used to it, and test and debug it without the support of our favorite developer tools.
Enter Pulumi. Pulumi is an open-source framework for managing your infrastructure as code. As for actual, real code. In JavaScript, Python, Go, C#, F#, or even VB.NET. Code that you can develop with your favorite IDE and test with your favorite test tools. Join Eran in this session as we use Pulumi to define and deploy the infrastructure for a cloud-based microservices system using TypeScript and hook it up with GitHub actions for a complete CI/CD solution.