March 24-26

Vilnius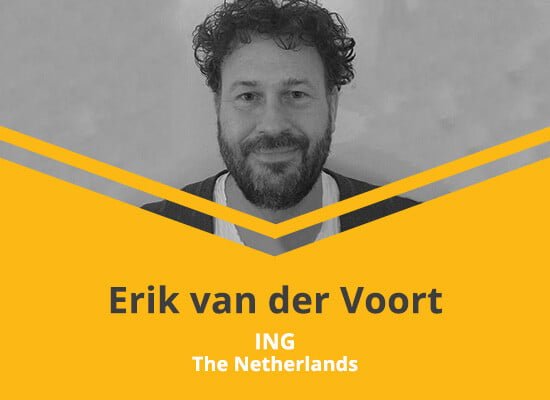 Erik van der Voort has been working in Information Technology for over 25 years now. Starting as a developer, he moved to other roles like technical and functional designer and project- and portofolio-management. Quite some years ago, he discovered engineering was what made him really happy so since then he has been working in several Ops- and DevOps-roles within ING. For the past five years Erik is one of the engineers within the Fruitloops-team. This team of engineers mainly focuses on building and deploying front-end applications on a global scale within the company.
ING's Journey in Building and Deploying Front-end Code
In the past 6 years ING has been developing its own pipeline in building and deploying front-end code. Starting with building and delivery of Angular-applications using Jenkins, moving forward building web-components and polymer-applications in Jenkins. And now building and deploying web-components and applications in gitlab-runner making use of our own command-line-interface. The command-line-interface is build based on docker, enabling us to move into any other runner-environment (cloud) in the future.
In the talk I would like to tell about the our journey of multiple years of front-end applications @ING. Which choices did we make, which issues and developments in the market and in our own organization made us move to the next step.
🔑
Continuous-delivery/integration
Never miss our news!
We love email, and you should too. Your inbox is where you'll find all the latest announcements and deals.
BONUS: Subscribe & get previous conference video archive!