March 24-26

Online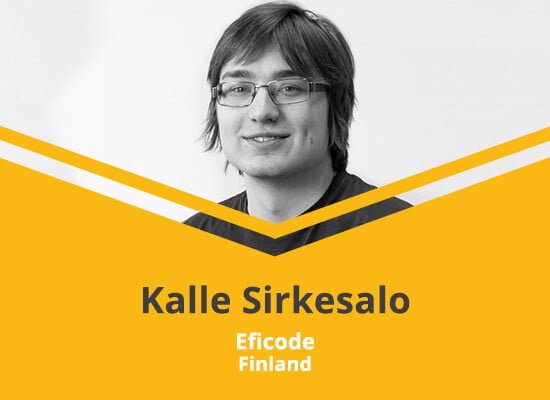 Kalle Sirkesalo is the Platform Director at Eficode. With his strong track record in IT and DevOps, he has helped many small and large companies to build, automate, and scale their DevOps environments. Kalle describes himself as a fast learner workaholic driven by self-improvement.
DevSecOps: Security at DevOps Speed
The aim of this session is to glimpse at what DevSecOps is, how you can do it, what you should do and what all the hype is about. Kalle Sirkesalo will walk you through how to set this up in a CI/CD and what are the benefits. After this session, you will be able to have discussions with your team and management about implementing the basics of DevSecOps to your tooling. He'll also quickly go through the benefits and capabilities of said tooling. This talk will feature Eficode ROOT, Sonarqube, Jenkins, Bitbucket, Sonatype Nexus IQ and Jfrog Xray and quickly run through Jira and Slack integrations for DevSecOps too.