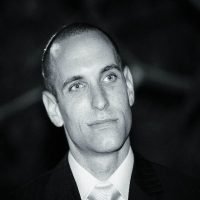 Hagai Barel
Date: March 14, 2018
Time: 10.00 – 17.30
Language: English
About the workshop
Kubernetes – From the Ground Up workshop
As containers grow more mainstream and distributed system grow more complex, there is a need for a solution to manage and orchestrate them. Kubernetes is the de-facto industry standard in container orchestration solutions. Developed by Google and released as an open source to the community, Kubernetes builds upon decades of experience running containerized workloads to allow for self-healing, seamless horizontal scaling, fault tolerance, extensibility and more.
In this workshop will explore what Kubernetes is and what it does, dive into the structure and architecture, understand the various types of resources available in kubernetes and their function and open the door to the exciting possibilities that kubernetes brings.
Agenda
Introduction to Kubernetes (1.5 hour)
The challenges of a large distributed system
Kubernetes' history and what it aims to solve
The building blocks
"Hello kubernetes"
Kubernetes Deep Dive (1.5 hour)
Kubernetes' architecture and control plane
Using files to manage resources
Persistent volumes and storage
Multi-Node Clusters (1.5  hour)
Assigning pods to nodes
Managing compute resources
Configuration management
Helm, the Kubernetes Package Management Tool (1.5 hour)
Introduction to Helm
Chart authoring and functions
Versioning and packaging
Course objectives:
During the course you will understand the basic concepts of operating a kubernetes cluster. You will learn how to create, modify, track and monitor resources. You will also learn how to bootstrap a cluster and packaging whole applications to install and distribute. After this course, you should have enough understanding of how kubernetes works in order to continue exploring its capabilities and potential.
Target audience:
Kubernetes from the ground up workshop is intended  to system administrators, software architects, DevOps engineers and anyone looking to run containerized, distributed applications. Experience with Linux containers (e.g Docker) is recommended as kubernetes is intended to orchestrate those.
This course is suitable for all:
Level 1: Introductory and overview material. Assumes little expertise with topic and covers topic concepts, functions, features, and benefits.
Although you will get more out of the course if you are more experienced
Level 2: Intermediate material. Assumes knowledge and provides specific details about the topic.
Workshop prerequisites:
Basic knowledge and understanding of Linux containers (e.g Docker)
Personal computer with internet connection
You should have the following programs installed on your computer:
Trainer
Mr. Hagai Barel is Nuvo Group's DevOps team lead and an AWS Certified Solution Architect. Bringing years of experience with containers in general and Kubernetes in specific, He is an expert in distributed, containerized systems design and operations.
Having worked in the past with various clients as a DevOps consultant, Hagai knows the need and struggle to keep up-to-date knowledge and expertise. As a former teacher, public speaking has always been a passion of him and he uses that passion to share his experience and lessons learned.