March 24-26

Vilnius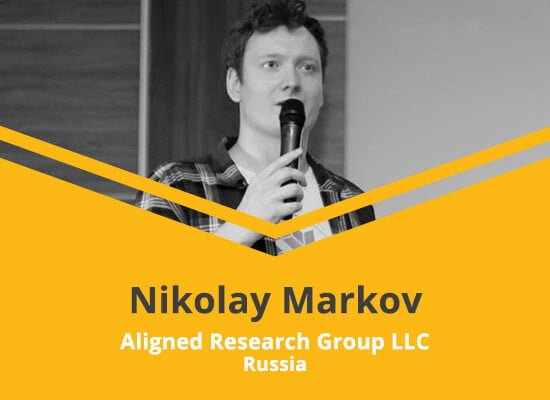 Principal Architect, building DS pipelines and architectures to process and analyze big amounts of data.
From Script to Pipeline: Long Road and Shortcuts
Venue
Crowne Plaza Vilnius –
M. K. Čiurlionio str. 84, Vilnius, Lithuania
There is a long path between a Python script and a production solution. How to start some new open source project? How can you build it into a proper package and make this complex CI/CD pipeline to pick it up and deploy automatically on some staging environment?
I propose us to go from a basic Python script to a package, then from package to a CI/CD project on Jenkins (let's deploy it automatically as well). And all this goes further up to a deployed version somewhere that you can look at not so long after you've merged your last Pull Request on GitHub.
This workshop is a tutorial giving some illustration on what IaaC really is, and how you can automate all different steps on this path to your own pipeline.
Part 1: Intro to Python packages
Typical structure of a good Python project
What do you need to convert your Python code into package
How to manage Python packages inside your infrastructure
Part 2: Jenkins deployment with Ansible
Configuration management and Roles
Configuring Jenkins Role to our needs
Security and credentials management for GitHub integration
Deploying ready-to-work Jenkins with just one command
Part 3: Jenkins jobs and IaC
Using Groovy + Gradle to write job DSL
Production pipelines for Python projects
How to further organize your workflow
The main goal of this workshop is to help participants to go through the steps that convert a basic Python script into a production package and setting a full-featured CI/CD pipeline to maintain its development cycle.
The target audience includes people who are interested in IaC concept as well as building CI/CD pipelines from scratch. Python is used as an example of a popular programming language of choice, but the rest of the workshop is applicable to other kinds of projects as well.
– Installations:
                – Python 3.5+ locally on a machine that will be used for running deployment scripts
                – Cloud-based (or local) VM preferably with Ubuntu 16.04+ (CentOS 7 may also work) with Python 3.5+ and Java 8 installed (should work with both OpenJDK/Oracle)
– Technical knowledge:
                – Basic programming in Python or some other programming language
                – Basic SSH/shell usage
Never miss our news!
We love email, and you should too. Your inbox is where you'll find all the latest announcements and deals.
BONUS: Subscribe & get previous conference video archive!