March 24-26

Vilnius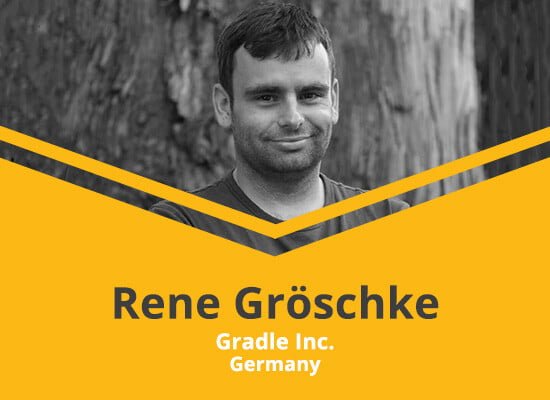 Apart from working on Gradle, the open source build tool, René supports teams all over the world to deliver better software faster by giving in-depth Gradle classes and providing remote and onsite support on implementing software automation, continuous delivery and continuous integration patterns.
Understanding software development as a craftsmanship, he loves getting out of his comfort zone, learning about new tools, technologies and techniques.
From time to time he's involved in other open source projects like the Apple packaging system MacPorts or Griffon, or he's talking at different local user groups and international conferences. Earlier he shared his passion and experience with bachelor students, lecturing on agile methodologies.
Protecting Yourself Against Attacks Through the Build
Organisations build software all the time, from developer machines to CI, even public pull requests.
There are security risks associated with these actions! Come discover what they are and how to mitigate them.
The build tool is about execution of modifications and thus inherently insecure. However risks can be mitigated through:
* Trusted dependencies
* Reproducibility
* Vulnerability tracking
Gradle will be used for examples
Never miss our news!
We love email, and you should too. Your inbox is where you'll find all the latest announcements and deals.
BONUS: Subscribe & get previous conference video archive!