March 24-26

Online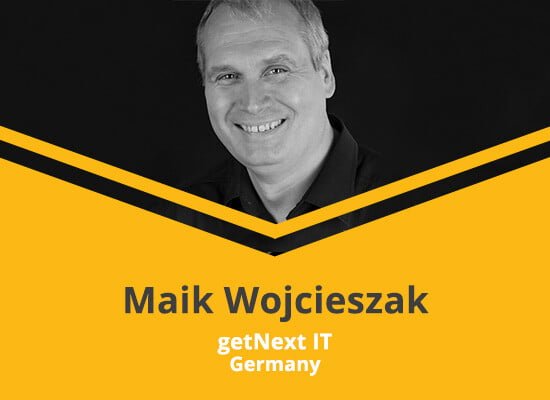 Maik is co-founder of wobe-systems GmbH and founder of getNext IT. Developing software for  industrial system integration dynamic requirements were accepted as an unchangeable fact long  before Agile became popular.

He enjoys to share his experience from 3 decades in the software business on conferences and as a lecturer for DevOps values, principles and methods and other software related topics.

Maik leads a research project about the application of DevOps to Digital Transformation in cooperation with the University of Kiel. The network of companies sharing their experiences and problems is constantly growing.
7 Effective Ways to Waste Time
This talk is about the best and effective practices to waste your own time and the time of your team members. I tried most of the practices myself to deliver a first hand experience. In various projects and uncountable discussions developers volunteered to contribute their own ideas to the topic.
Opportunities to waste time can be found in various agile disciplines like leadership, communication, backlog items, coding, meetings and various process steps. This talk provides ideas to identify the opportunities and helps to improve the skills to waste time on the way to mastery.
Those who want to follow the lean principle of avoiding waste can benefit from this talk by simply identifying and not applying the practices described.