DevOps Pro Europe
2021


ONLINE EDITION

May 11-13

Online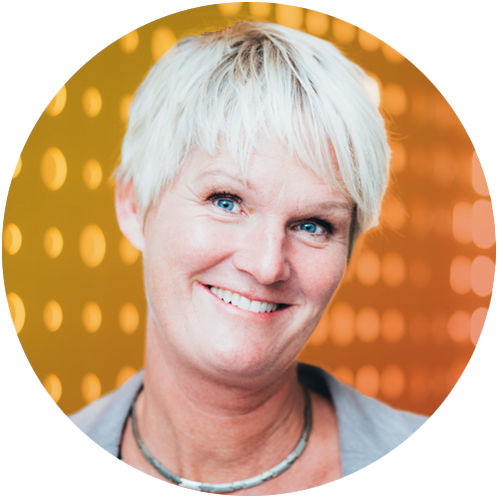 Signe-Marie Hernes Bjerke (Sigma)
Positon: 
Coach, Consultant and Trainer
Company: Teambyggerne AS
Country: Norway
Sigma has been passionately engaged in the field of IT service management for more than 20 years. She was part of the group starting up itSMF in Norway in 2003, was the leader of the conference committee for more than ten years, and Chairman in two. She was in the ITIL advisory group 2007-2011 and has been a senior examiner both for ITIL and Information security. She is the author of the ITIL 4 paper: "AIOps – AI used in operation" and co-author of the ITIL 4 publication Drive Stakeholder Value.
After 16 years as a service management consultant in DNV GL, she decided to start on her own, founding Teambyggerne AS in 2017 (The Teambuilders Ltd). She is a certified trainer for ITIL, Prince 2, Information security, Design Thinking, Lean and DevOps, and is very passionate about the people aspect. No matter how good best practice is, what really matters is how people are able to make use of it to align their work. She is also an experienced facilitator for workshops and teambuilding helping teams to identify their purpose, reach business goals and co-create value.
What Is Lean? and How Is That Relevant for the Devops Community?
This workshop will give you an introduction to the history of Lean, and to the core philosophy and key principles from Lean that also are crucial for DevOps.
In this workshop we will focus on people, processes, leadership, and culture, more than tools and technology. Through practical examples, we will demonstrate the importance of value streams, explore the concept of flow, and identify how "The 8 waste types" can be used as a tool for improvement. We will also make the link between Lean thinking and the story of Agile, DevOps and ITIL 4..
Part 1 The story about Lean

Lean history, key principles, and concepts

Exploring the concept of Value stream mapping

How to use the 8 waste types

Part 2 How Lean this is relevant to DevOps?

How Lean thinking is related to Agile and DevOps

The importance of Lean thinking in the business

How ITIL 4 fits into the picture and is relevant for DevOps

Part 3 How to ensure value creation?

People and the cultural aspects 

The role of leadership 

Value creation and "The triple bottom line"

How to integrate Lean Thinking into your daily work?
The main goal of this workshop is to explore how Lean thinking can be used to help DevOps to provide even more value to the organisation.
DevOps practitioners that want to engage even more with both the business and its customers.
No technical requirements. Bring a fresh mind and your unique experience. This will be an interactive workshop: Together we will explore how Lean Thinking can be used to improve both our culture and our services.