About #DevOpsProVilnius
DevOps Pro Vilnius conference covers the core principles and concepts of the DevOps methodology and demonstrates how to use the most common DevOps patterns to develop, deploy and maintain applications on-premises and in the cloud. DevOps Pro Conference puts the spotlight on entire software delivery pipeline and the following domains:
DevOps Approach
Continuous Delivery, Continuous Integration, Configuration Management, Automated Testing and Deployment
DevOps Real World Experience
Technology Adoption, Real Life Implementation Examples, Best Practices and Insights from the Field
DevOps Tools
Docker, Chef, Puppet, PowerShell, Kubernetes, GitHub, Ansible, SaltStack, Capistrano,
Jenkins
DevOps Technologies
Virtualization, Containerization, Orchestration, Microservices, Cloud Computing (Google Compute Engine, Azure, OpenStack)
Conference Schedule - 15 March
Hall 5
Hall 1
Hall 2
08:00 - 09:00

Registration

09:00 - 10:00

Roy Osherove

Hall 5

10:05 - 10:50

Johannes Nicolai

Hall 5

Jeff Wouters

Hall 1

Janos Pasztor

Hall 2

10:50 - 11:10

Coffee Break

11:10 - 11:55

Mete Atamel

Hall 5

Davide Fiorentino

Hall 1

Phil Estes

Hall 2

12:00 - 12:45

Asbjorn Ulsberg

Hall 5

Matas Tvarijonas

Hall 1

Mustafa Toroman

Hall 2

12:45 - 13:45

Lunch Break

13:45 - 14:30

Mike Place

Hall 5

Bastian Hoffman

Hall 1

Michael Huttermann

Hall 2

14:35 - 15:20

Martin Alfke

Hall 5

Anton Babenko

Hall 1

Hagai Barel

Hall 2

15:20 - 15:40

Coffee Break

15:40 - 16:25

Rachid Zarouali

Hall 5

Dov Nimratz

Hall 1

Melanie Rieback

Hall 2

16:30 - 17:30

Dharmesh Sheta

Hall 5
Full-day Workshops - 14 March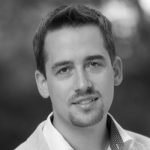 Janos Pasztor
Getting started with Development on Docker
Docker? What's Docker? How does this even work? Why can't I just simply run my PHP on my dev server like I did before?
This workshop will run you through the basics of setting up a Docker development environment with Linux, Apache/nginx, PHP and MySQL. Time permitting, we will also look at certain other technologies like running NodeJS. For this workshop, you will need a laptop running Linux and at least Docker version 12, and a reasonable amount of shell scripting experience.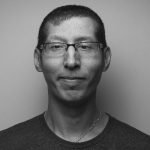 Rachid Zarouali
Docker Security Workshop
Docker is secure by default, but what about your containers? What about your Docker production platforms? Are they secure too? This workshop will help you learning how to secure your Docker images and you Docker infrastructure. We will learn with hands-on labs how to use Docker security features and best practices to protect your containerized services. We will also learn how to push, sign and verify images with Docker Content Trust and verify potential vulnerabilities in your Docker images using security-scanning tools. All will be used to build a secure supply chain workflow using CI/CD and deployment tool, from a Docker registry to a production platform.
Groups of 10+ attendees will receive additional 10 % discount. For more than 15 tickets or to request the invoice for Full ticket, please contact us at tickets@devopspro.lt
For more information, please call +370 618 00 999
Conference ticket
Date: March 15, 2018
All sessions
Coffee breaks & lunch
ORDER BY 15 MARCH
Workshop ticket
Date: March 14, 2018
1 Full day workshop
Coffee breaks & lunch
ORDER BY 14 MARCH
Full Pass
1 Workshop ticket (Mar 14)
1 Conference ticket (Mar 15)
Coffee breaks & lunch
ORDER BY 14 MARCH
Sponsors
Become a Sponsor
DevOps Pro Vilnius Conference is a great opportunity to meet and network with a thriving, growing and exciting developers community. We invite you to participate in the creation of this unique event through financial contributions and associate your brand with this high-level conference.
To become a sponsor, please take a look at the available sponsorship plans or contact info@devopspro.lt.
Contact us
Contact our Team and get the answers you need.
Just fill out the form and we'll get back to you as soon as possible (usually within one business day).
Phone: +370 618 00999
VENUE
OZAS shopping and entertainment center
Ozo str. 18, LT–08243 Vilnius
Lithuania